I took counselling from Snehal Mahajan, was a bit hesitant but she made me comfortable and my sessions went well. She is a counselor who understands your issues and gives sessions as per your needs and requirements. Very approachable, patient, and calming. I have become a very positive and emotionally stronger person. I can manage my anxiety and fears very well now with the teachings of Snehal. I thank her for all her support and patience. Thank you Snehal 😊🙏🏻
Pallavi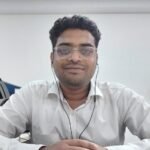 I had the privilege of working with Snehal, an extraordinary coach who guided me through various aspects of personal growth and self-improvement. This review serves as a heartfelt appreciation for the profound impact Snehal had on my life. Her exceptional coaching skills, unwavering support, and transformative strategies enabled me to conquer my long-standing challenges with procrastination, prioritize effectively, adopt new habits, plan for the future, boost self-esteem, let go of negativity and the blame game, and overcome limiting beliefs.
In summary, my experience with Snehal was nothing short of life-changing. Her expertise, empathy, and dedication to my growth allowed me to break free from the shackles of procrastination, manage my priorities effectively, develop new habits, plan for my future, boost my self-esteem, let go of negativity, and conquer my limiting beliefs. I wholeheartedly recommend Snehal as a remarkable coach to anyone seeking a positive and transformative journey toward personal growth.
Anurag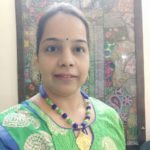 While surfing on Facebook I came across Snehal's post.
I found interesting ' For better you' I was curious about her venture and message her. I decided to give a try.
She asked me the area where I need her help and suggested some options to overcome my problem.
In first week I could do only 50% of her Suggestion but later she boosted me up and I have reached up to 75% of my goal.
We had 3 sessions till date.I'm satisfied with her.
Thank you so much Snehal. All the best for future.
Manuja
"My son is 8 years old. Due to pandemic he is not able to attend school and go out for playing. I got a feeling that he is getting addicted to mobile. Since I am a working professional working from home and also working for home, I was not able to give him enough time. I was tensed and discussed this with Snehal. She assured me that she will help me to minimize my son's mobile addiction and engage him in other activities instead. With her valuable guidance and small tips, within 2 sessions I saw drastic changes in my son. His mobile addiction has reduced and he has now engaged himself in other activities instead. Thank you so much Snehal for your guidance and support during session and after session also. I would really recommend her, if you have any issues related to your kids or life. She has best solution and practices with which you can get good results in short time."
Monali Gotaphode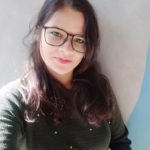 Currently, I am based out of  Australia. I visited Snehal's website after hearing about her from one of my friends and also saw her videos on Facebook and YouTube. It inspired me to take one one-on-one session with Snehal and her tools and techniques changed my life drastically. I was feeling demotivated as a few important things got stuck during this pandemic. But Snehal helped me to stay positive and take action towards my goals which got me the desired results. I highly recommend her coaching and techniques to make life better.
Rutuja Duse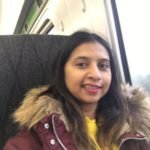 I settled in the UK. I was struggling to get a few issues sorted in my personal life. Through FB notification came to know Snehal became a personal coach who is my friend as well :-). I booked 5 sessions which turned my life in a positive direction. She boosted me to do meditation and I started looking at my life full of gratitude. I'll recommend her services for a healthy lifestyle.
Savita
Currently, I am in the UK. I was struggling to find my identity n was feeling very low in confidence. One of my friends told me about Snehal and I started taking her sessions. I can't tell you to know this process has been for me.
I wake up grateful every day with a big smile on my face.
I am really have found our coaching sessions very helpful.
I have to thank you for helping me find my way back to balance life
Thanks for making the world a better place.
Thank you so much Snehal Mahajan.
Dhanashri
"Change your life ,act right away without delays".
I am glad that opted for life coach who helped me to realize the power of positive. I was going through very bad phase of my life and was unable to make right decision for myself and my future. The procedures followed by Snehal helped me to find a better version of myself and changed my life.Thank you Snehal for your guidance and help .
Anjali
I have received Snehal's reference from one of my close friend. Then I visited her website and contacted her . She is a Gem. I took her sessions in each session I learned new techniques that actually changed my perception to look at things and people around me. With her techniques, I started looking at life with gratitude.Before sessions I used to crib about my past but now I am looking forward. I am more determined for my goals. Thank you for your guidance and I deeply value it.
Deepika Jadhav
It was an amazing experience working with Snehal Ma'am. She is supportive, understanding, and encouraging at the same time. She helped me overcome my limiting mindset and understand my issues properly to help me meet my happy self!
Siddhi
I was a bit skeptical about getting counseling, it was my first time, but Snehal ma'am made it so easy. She is well-equipped with the techniques to deal with a variety of issues. I've felt I've become more confident since I started doing her sessions and I could feel myself and my perspectives changing more positively. To anyone looking to improve their way of looking at life and working on themselves and their goals, I'd highly recommend FABU
Rajvi
I recommend the FabU (Snehal Mam), this counseling has definitely allowed me to become more self-aware and get past old traumas.
It feels like such a comfortable safe space and has really helped me grow.
Thank you.
Amruta